Supreme Court of the UK and local history and culture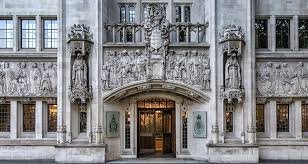 Gold member event
10.45 - 11.20 Meet for social coffee in the Crypt Cafe of Westminster Abbey,
Westminster Abbey, Deans Yard, The Sanctuary, Westminster, London SW1P 3PA
(please go through the arch alongside the information booth, where you can buy tickets, books etc.) and turn left.
You will be searched before you can enter the Sanctuary but just say that you are going to the Crypt Cafe which is immediately on your right.
11.20 Stroll to the Supreme Court of Justice
11.30 - 12.15 Sit in on a case or 2
12.30 Drinks in the Courts cafe and a chance to see the Museum
12.30 -Historic stroll in the area
13.45 Late lunch together in olde world pub
15.00 Stroll for post lunch coffee on the river
My mobile in case: Dee 07976 069922