4 day cultural get-away in Somerset and Dorset - Sherborne and Crewkerne area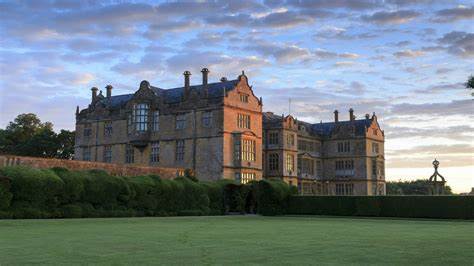 Details
4 DAYS CLASSIC AND CULTURAL DORSET AND SOMERSET - GET AWAY DURING THE WEEK …..
Crewkerne, Montacute, Munchelney Abbey and Cadbury in Somerset
Sherborne in Dorset
* * * |* * * * * *
MONDAY 12TH Sept. 2022
London Waterloo to Crewkerne DEPT. 10.20 ARR. CREWKERNE 12.48
Transport to our hotel, The Haselbury Mill, Crewkerne:
The original buildings date back many centuries and are of great local interest with a history stretching back to the times of William the Conqueror and are reportedly mentioned in the Doomsday Book.
13.30 Light lunch by the stream
15.30 Set off on a 3 mile stroll to the next village along the stream....lift back for those who'd prefer and a further 3 miles to complete the circle for those who would like a longer walk.
19.00 Dinner together - menu choices will be sent out in advance
20.00 If you're not tired and fancy some games or evening stroll…..there is lots on offer!
* * * * * * * * * * * * *
DAY 2 - TUESDAY 13th Sept.
Full English breakfast
10.30 Departure from the hotel
Cadbury Castle is a Bronze and Iron Age hillfort in the civil parish of South Cadbury in the English county of Somerset. It is a scheduled monument and has been associated with King Arthur's legendary court at Camelot
Lunch in local olde worlde pub
Visit with local historian around Crewkerne followed by a supper in the 'wine bar', an old coaching Inn with cellars that were a prison for those who were hung drawn and quartered by Judge Jeffries!
* * * * * * * *
DAY 3 - WEDNESDAY 14th Sept. Ham Hill, Montacute House and Muchelney Abbey
Breakfast...
10.30 Dee will take you on a local walk of approximately 5 miles around Ham Hill which forms part of Hamdon Hill, one of the largest Iron Age hill forts of its kind in Great Britain. Constructed between 600BC and 100BC, the earthworks are man-made slopes which follow the natural contours of the land.
We can walk down to Montacute with its National Trust House and beautiful gardens.
13.30 Lunch in a local pub before the walk back up the hill, or a lift for those who prefer!
Muchelney Abbey is an English Heritage property in the village of Muchelney in the Somerset Levels, England. The site consists of ruined walls showing the layout of the abbey buildings constructed from the 7th to 16th centuries, and the remaining intact Abbot's House
19.45 DINNER TOGETHER AT THE OLD MILL in the pub - with music and entertainment with Anne
* * * * * * * * * * * *
DAY 4 - THURSDAY 15th Sept.
Breakfast...
10.30 Depart to Sherborne station....where we will leave the bags in the cars so we can tour round Sherborne easily.
Tour of ancient Sherborne with its famous Castles, Abbey and Boys School...
15.35 Departure from Sherborne, arr. London Waterloo 17.51
4 days itinerary to include:
3 nights accommodation in double ensuite rooms (some rooms are on the second floor and as there are no lifts, so if anyone has problems with stairs, please let me know so I can allocate you a ground floor room)
Full English breakfast every day
Light lunch on arrival
2 course Supper on arrival day (Choices will be sent out later.)
2 course Supper on Wednesday evening
All transport throughout the 4 days to include station pick-ups and drop offs.
History tour through Crewkerne with local historians
Sherborne Tour
Guided walks around local historic villages and countryside
Evening entertainments - music and games
Cider tasting and wine tasting
All dietary requirements catered for
Get your train tickets soonest as still very cheap if you buy in advance...under £50 return. Under £35 with Senior Card...
£587 per person in a beautiful double ensuite room -
Non refundable deposits £75 to hold your room
Group size limited to 12
Host Dee: This email address is being protected from spambots. You need JavaScript enabled to view it. or This email address is being protected from spambots. You need JavaScript enabled to view it.
Dee 07976 069922
| | |
| --- | --- |
| Event Date | Mon 12-09-2022 10:00 am |
| Event End Date | Thu 22-09-2022 5:00 pm |
| Capacity | 10 |
| Registered | 1 |
| Individual Price | Free |
| Hosted By | Anne Galloway |
| Members Restrictions | Open To All Members |
| Meeting Place Location | Crewkerne Station |
| Categories | HOLIDAYS, Culture, Social |