Scilly Isles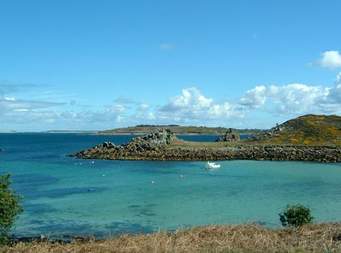 The Scilly Isles remain my favourite holiday destination in the UK. A collection of five inhabited islands and over 100 uninhabited islets or 'off islands', the Scillies provides a haven for wildlife people alike. The extremely inflexible approach to development has ensured that the islands remain a completely unspoilt corner of England that should stay that way for the foreseeable future.

Travel options are by boat via the MV Scillonian from Penzance. Plane from Exeter or Penzance or by helicopter. The flights are quite expensive as you would expect and take about 20 minutes. The journey by boat will take around 2 hours. The last time I travelled by boat we were escorted into the islands by a pod of dolphins.

Our hostel is on St Marys, the larger of the islands. This will be enforced relaxation. There are acres of open spaces, amazing clifftop walks, white powder beaches, incredible birdlife, dolphins, seal colonies, and pasties!!!

On our first day I will take everyone for a walk around the island. This will be a very slow, easy stroll - there is just so much to see! We will take a picnic with us and spend an extremely lazy day getting to know our surroundings. We will spend time on Porthhellick Beach lounging on wild camomile and if the tide is in, the pool there is excellent for swimming.

On Sunday we will travel by boat to Tresco and explore the tropical gardens - yes tropical. The Scillies lie right in the gulf stream and benefit from their own micro climate which means that trees, plants and shrubs from all over the world thrive there. Again we will spend most of the day enjoying the gardens and I will lead a walk around the island. All of the islands have substantial architectural remains of previous occupiers dating from the Iron age.

We can decide what to do with Monday whilst enjoying our weekend. Options include but are not limited to:
Shark fishing
Snorkelling with seals
Various round island boat trips.
Scuba diving
Horse Riding
Kayaking
Stand Up Paddleboarding

We may need to book some of these activities in advance.

We will leave our accommodation on Tuesday morning for our boat/plane/helicopter home. Hopefully having had a truly memorable experience.

Cost £130 - accommodation only. Two days guided walking.

Account Number 39126168
Sort Code 30 96 26

Does not include travel to or from the islands and any meals. We can discuss obtaining food to take with us perhaps for breakfast and picnic lunches. We will have use of a fully functioning kitchen.
As ever please speak directly with me if you have any questions or concerns.
Glenn 07801 852319