York - Romans, Vikings and a big old wall!!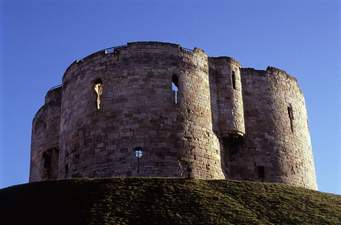 The City of York - my home town. Earliest recorded establishment of the town was in AD79 although there is ample evidence of settlement predating the Romans by hundreds of years.

Arriving on Friday afternoon/evening our HOTEL is a short taxi journey from York's railway station and for those of you driving there is plenty of car parking space. On Friday evening we will retire to a local pub/restaurant for a bite to eat and maybe have our first glimpse of the city - some say it's even more impressive at night.

Saturday morning I will lead the group from the hotel on a tour of the city. We will walk around the city walls and get our first views of perhaps the most spectacular cathedral in the UK - York Minster. We will then explore York's nooks and crannies taking time to fully absorb some of the ridiculous angles that the homes and businesses in the Shambles are leaning at. Please take care in Whip Ma Whop Ma Gate - yes that is what it's called. The walking is very easy on level paved paths and should present no problems for anyone of average fitness.

Saturday afternoon you are a little spoilt for choice. You have many options including but not limited to:
National Railway Museum
York Minster tour
York Art Gallery
Viking Museum (Yorvik Centre)
Castle Museum and Clifford's Tower
Nearer the date I will ask your preferences and pre book group tickets. Each of the attractions listed merits at least a 90 minute/two hour visit.

The Rose Theatre is being established in York for the summer and will bring productions of Shakespearean plays into a building that represents the buildings that his plays were originally performed in. Again, I will organise a group booking one I know how many of you would like the experience.

Sunday sees us embark on what I hope is an exciting and enjoyable excursion into the countryside just outside York. Rievaulx Abbey is a brilliant example of the impact of the reformation on the northern monastic orders. Since its foundation in the 12th century, Rievaulx Abbey has witnessed the heights of monastic renown and the lows of decline and Reformation, only to be reborn as a subject for Romantic art. Rievaulx is regarded as one of the best examples of 12th century monasteries in England and still retains some of its breathtaking architecture.

We will travel from Rievaulx up to Castle Howard. My words cannot do this incredible building justice so I have arranged a guided tour for the group which should provide far more of an insight into the history of this great building that I ever could.
https://www.castlehoward.co.uk/visit-us/the-house/history-of-castle-howard

Heading back into York those of you that need to will head for the station and your journeys home. Those of us remaining for an extra evening or two will enjoy a meal in one of the City's many fine restaurants, before heading back to our accommodation.

Foodies amongst you might want to push the boat out and venture out to the Black Swan at Oldstead - about 30 minutes or so by taxi. If this is on your 'to do' list please sure that you pre book.
https://www.blackswanoldstead.co.uk

Cost £290 - £145 to secure your place and the remainder by 1st August please.
As with all my events the refunds and cancellation policy can be found under the 'What we're about' tab at https://www.meetup.com/Really-Wild-Hiking-Meetup/.

Account number 39126168
Sort Code 30 96 26

Includes two nights bed and breakfast (extra night available at £85)
Coach hire for one day
Entrance to Rievaulx Abbey and,
guided tour of Castle Howard.

Fee does not include lunch or evening meals.

With some care the train fare can be radically reduced by travelling to York via Leeds (via Birmingham) - not as challenging as it sounds.

I make the journey frequently and can advise regarding best routes.

As ever any questions please call or text me.

Glenn
07801 852319