Join Gita at an Art Exhibition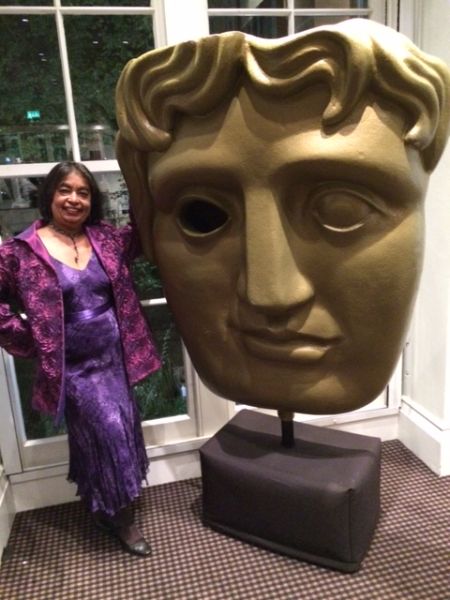 Please PAY HERE to get the tickets: https://events.more-human.co.uk/checkout/1631202802243x674031132532801500
EXPLORE NEW EXPERIENCES THROUGH THE ARTS
---
DESCRIPTION
Exhibition followed by light lunch(optional)
Wellcome Foundation exhibitions open again, true joy; a double-header this time, amazing value for free entry.
Joy
"Joy is uplifting. It can be intense but brief, and leaves you wanting more. Some find joy while losing themselves on the dance floor, others while catching up with friends over a meal……
New commissions by Harold Offeh, Amalia Pica and David Shrigley, plus artworks and historical objects dating back to the 15th century, guide you along some of the many paths to joy that different communities have sought, even in difficult times.
You will need to book a free ticket to enter the exhibition."
Tranquility
"Take a deeper look at feelings of peace and balance….
This exhibition offers new commissions that take a deeper look, such as Jasleen Kaur's playful critique of the wellness industry and Chrystel Lebas's sublime multisensory tribute to forests and how they affect our health."
Admission to both exhibitions is free AND you need to book separate timed entry ticket for both; 11.15 for Joy, 12.00 for Tranquility; once in you can stay as long as you like. We will have a light lunch in the café afterwards. There were 30 tickets left for those times, if you cant get same as me, book for earlier slot and message me; 07889 531667.
Wellcome Foundation (NW1 2BE) is opposite side of the road to Euston Station, close to University College Hospital; meet in the lobby at 11.00, I'll be wearing blue raincoat. As its timed entry find us inside if you're delayed.
Fees (less meetup admin) will go to Songhaven ,a Community Interest Company,not-for-profit social enterprise; "Songhaven is committed to bringing joy and authentic connection to people living with dementia through the power of professional music-making in a relaxed and shame-free setting."
nal).
YOUR HOST IS GITA
Hi, my name is Gita, which means song. My interests in the arts developed in adult life as it wasn't part of my upbringing in Mauritius. First experience was opera Carmen, school visit as we were studying the book in French class.
My interest ranges from fine arts to creative arts, dance, music, sculpture, instillations, exhibitions etc.
I ve benefitted from meetup events and now its time to give back. The events I'm listing are those I would go to anyway, hence donating fees to Songhaven. I
I look forward to making new friends as well as maybe reconnecting with some existing ones.
---
WE RELY ON YOUR GENEROUS SUPPORT TO RUN THESE EVENTS
This is a pay-what-you-want event. Per ticket, the minimum price is £4.00, but we suggest a price of £6.00, in line with this event's market value. Please contribute what you can.
Your support helps us compensate our amazing leaders for their time, cover running costs and continue to play our role in the community.
PAYMENT & ACCESSING THE ZOOM LINK
To get your tickets, please pay via More Human here: https://events.more-human.co.uk/checkout/1631202802243x674031132532801500
Here, you'll also be able to donate to the community, pay securely by card and/or redeem a gold member discount.
---
MORE EVENTS & MEMBERSHIP
Find more events with 45+ Not Grumpy by clicking here: https://events.more-human.co.uk/whatson2/1607967593424x408111320777656600
| | |
| --- | --- |
| Event Date | Wed 22-09-2021 11:00 am |
| Event End Date | Wed 22-09-2021 2:00 pm |
| Registration Start Date | Wed 15-09-2021 11:00 am |
| Capacity | 15 |
| Registered | 0 |
| Cut off date | Wed 22-09-2021 2:00 pm |
| Individual Price | £4.00 |
| Hosted By | Anne Galloway |
| Members Restrictions | Open To All Members |
| Categories | DAY EVENTS, Culture, Social,Museum |