Gentle Yoga Flow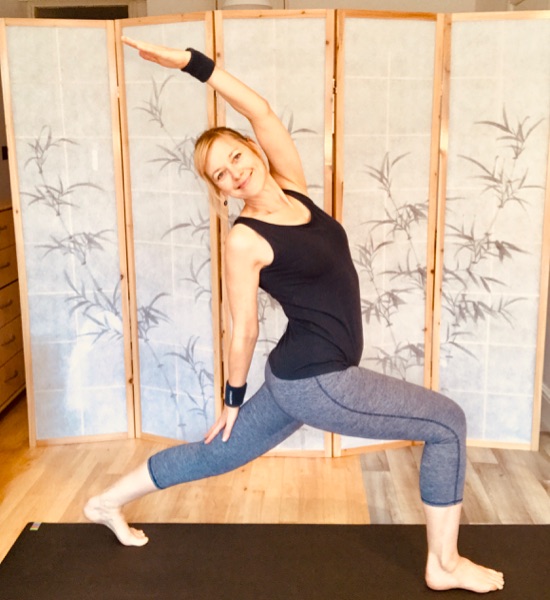 Please PAY HERE to get the ZOOM LINK: https://events.more-human.co.uk/checkout/1633800176890x868461658197196800
START YOUR WEEK WITH WELL BALANCED YOGA SEQUENCE: QUIETEN YOUR MIND, LISTEN TO YOUR BODY, MOVE WITH THE BREATH, STRETCH, RELAX AND RECHARGE.
---
DESCRIPTION
A whole rounded yoga sequence, working on mobility, some strength, balance, openings and stretches: shoulders, chest, back, spine, hips, legs.

We'll cover 2 styles of yoga: Yang (dynamic, active) and Yin which is mostly seated and lying poses that are held for longer.

Yin Yoga opens up your body through passive stretching. It gently stretches your connective tissues whilst also toning and lengthening the muscles, along with quieting the mind. At a deeper level, Yin Yoga nourishes and gently stimulates meridians (energy channels) in your body that are related to particular organs and emotional states. This form of yoga is particularly suitable for people who want to improve their flexibility.
About 10 min guided final relaxation Savasana in the end.

The class will teach to be present, listen to your body, to relax and breath properly. It leaves you simply feeling good, physically and mentally.
YOUR HOST IS LORETA KEBURYTE
I have been practicing yoga for 16 years and teaching for 8 years. This is my website to read more about me https://www.yogawithloreta.com/
and the link to YouTube channel where I publish weekly free 10-30min yoga and meditation videos. Please check it out and subscribe ?
https://youtu.be/Mtwfk3bz9fI
My yoga philosophy is: "The success of yoga does not lie in the ability to perform postures but in how it positively changes the way we live our life and our relationships." TKV Desikachar
---
WE RELY ON YOUR GENEROUS SUPPORT TO RUN THESE EVENTS
This is a pay-what-you-want event. Per ticket, the minimum price is £7.00, but we suggest a price of £9.00, in line with this event's market value. Please contribute what you can.
Your support helps us compensate our amazing leaders for their time, cover running costs and continue to play our role in the community.
PAYMENT & ACCESSING THE ZOOM LINK
To get the Zoom link, please pay via More Human here: https://events.more-human.co.uk/checkout/1633800176890x868461658197196800
Here, you'll also be able to donate to the community, pay securely by card and/or redeem a gold member discount.
---
MORE EVENTS & MEMBERSHIP
Find more events with 45+ Not Grumpy by clicking here: https://events.more-human.co.uk/whatson2/1607967593424x408111320777656600
| | |
| --- | --- |
| Event Date | Mon 11-10-2021 6:30 pm |
| Event End Date | Mon 11-10-2021 7:30 pm |
| Registration Start Date | Sun 10-10-2021 1:40 pm |
| Capacity | Unlimited |
| Registered | 0 |
| Cut off date | Mon 11-10-2021 7:30 pm |
| Individual Price | £7.00 |
| Hosted By | Mel Nurse |
| Members Restrictions | Open To All Members |
| Categories | DAY EVENTS |