Gentle Yoga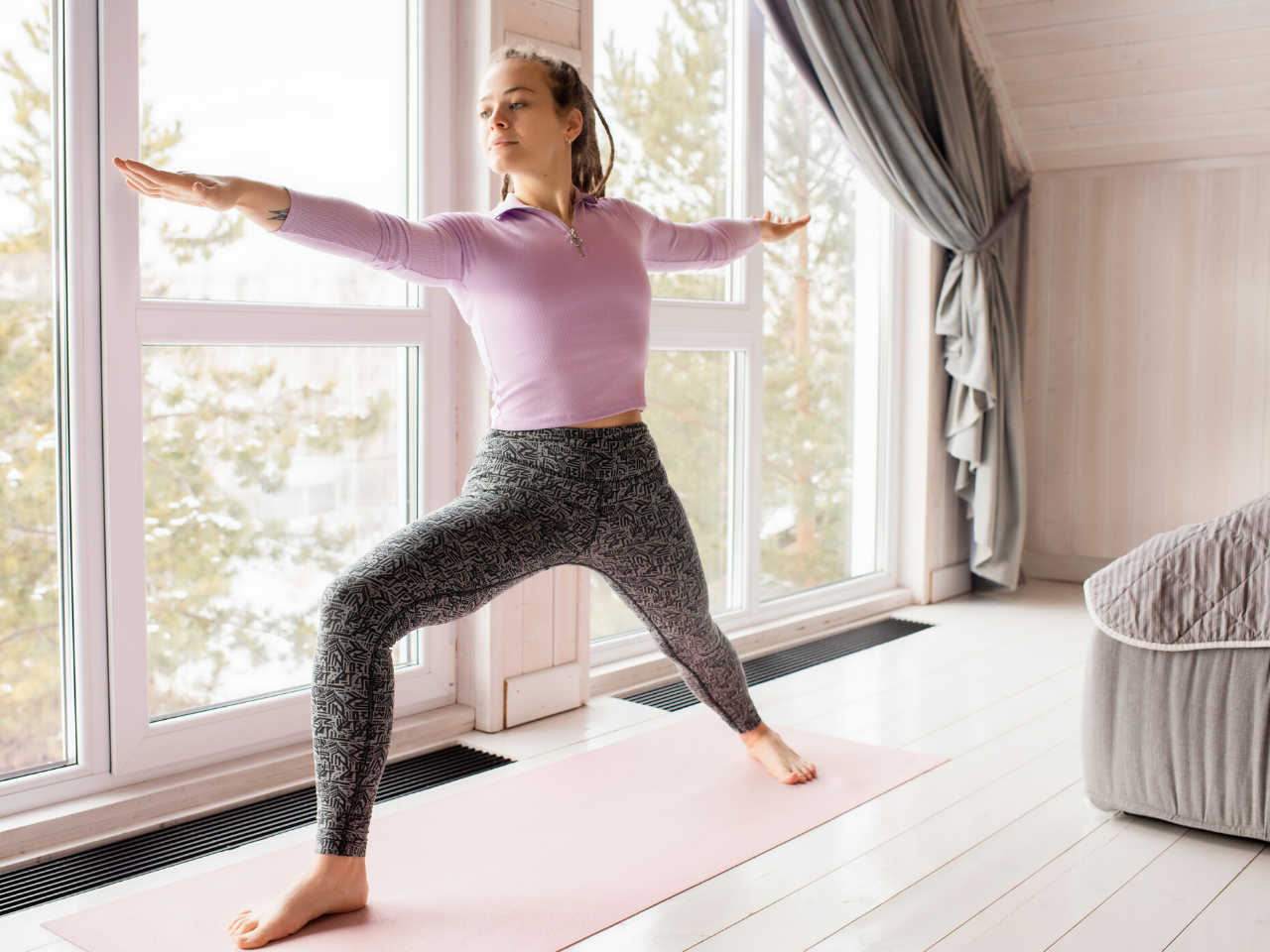 Please PAY HERE to get the ZOOM LINK: https://events.more-human.co.uk/checkout/1640979223563x338344411131281400
STRETCH OUT AND UNWIND WITH SOME MINDFUL GENTLE YOGA FLOW, AND FINISH WITH LONG GUIDED RELAXATION IN SAVASANA
---
DESCRIPTION
Take this hour for yourself, and reconnect with your body with this gentle yoga class. The practice involves breath, body, and mind.
We'll start with a gentle stretch and warm up the joints and muscles, and then move on to flowing poses. Don't worry if this is your first time, or if you don't know any of the poses - the teacher will guide you through the positions and the breathing exercises.
The class is focused on yoga poses which help to relax, release physical and mental tension, stiffness in the shoulders, back and hips area, to improve overall mobility, flexibility, strength and posture.
Breathing techniques induce lung capacity, help to practice mindfulness, to concentrate and connect inwards.
Feel free to set your room up using candles, relaxing tunes or essential oils.
The class will finish with final guided relaxation. It helps to let go of thoughts and improve your good night sleep. Have a blanket or warm layer to hand for maximum comfort!
WHO IS IT FOR?
All ages and abilities welcome. Please let me know at the start of the session if you have any injuries or medical conditions that might affect your practice.
WHAT TO BRING
Ideally a yoga mat, but it's OK if you don't have one. Comfortable clothing is recommended.
PARTICIPATION
Please turn on your audio and video when you arrive, just to say hello so we know who you are. Then if you would prefer to turn your video off after that, please feel free to do so.
Photo by Dane Wetton on Unsplash
YOUR HOST IS LORETA KEBURYTE
I have been practicing yoga for 16 years and teaching for 8 years. This is my website to read more about me https://www.yogawithloreta.com/
and the link to YouTube channel where I publish weekly free 10-30min yoga and meditation videos. Please check it out and subscribe ?
https://youtu.be/Mtwfk3bz9fI
My yoga philosophy is: "The success of yoga does not lie in the ability to perform postures but in how it positively changes the way we live our life and our relationships." TKV Desikachar
---
PAYMENT & ACCESSING THE ZOOM LINK
To get the Zoom link, please pay via More Human here: https://events.more-human.co.uk/checkout/1640979223563x338344411131281400
Here, you'll also be able to donate to the community, pay securely by card and/or redeem a gold member discount.
---
MORE EVENTS & MEMBERSHIP
Find more events with 45+ Not Grumpy by clicking here: https://events.more-human.co.uk/whatson2/1607967593424x408111320777656600
| | |
| --- | --- |
| Event Date | Wed 26-01-2022 6:00 pm |
| Event End Date | Wed 26-01-2022 7:00 pm |
| Capacity | 12 |
| Registered | 0 |
| Individual Price | £7.00 |
| Hosted By | Anne Galloway |
| Members Restrictions | Open To All Members |
| Categories | DAY EVENTS, Culture |