Were the Ancient Greeks knowitalls??? Join Gita at the Science Museum t find out.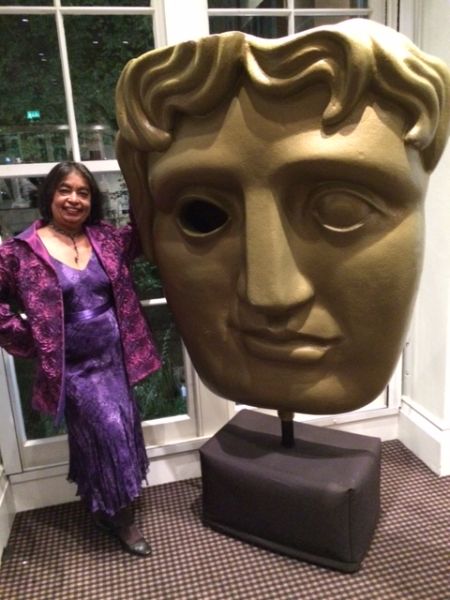 Please PAY HERE to book your place: https://events.more-human.co.uk/checkout/1642178868975x799530423440900100
CELEBRATING A PIONEER
To let others know you are coming and to get email notifications from Meetup about this event, make sure you RSVP here on Meetup too.
---
DESCRIPTION
Science and Wisdom, Science Museum, Kensington
Advance booking required albeit at no cost except meetup fee.
Curiosity and investigation are central to furthering our understanding of the universe today. Ancient Greek thinkers shared a similar philosophy.
Step back through millennia in our free exhibition Ancient Greeks: Science and Wisdom and discover how this ancient civilization questioned, contemplated, and debated the natural world.
Through the intellectual fusion of the arts, science and religion, ancient Greek thinkers sought to understand the world in a logical and mathematical way.
From the stars in the night sky to the multitude of animals in the sea, discover the significance of their insights through iconic sculptures, musical instruments and more. Follow link for more information https://www.sciencemuseum.org.uk/see-and-do/ancient-greeks-science-and-wisdom.
Book Museum entry ticket for 10.45 and exhibition ticket for 11.00; both needed, both free. RSVP on meetup is not enough, you need to go to more-human site as well.
We will go for a light lunch afterwards, either in the Museum cafe or cafes near the tube station.
Fees (less meetup admin) will go to Songhaven ,a Community Interest Company,not-for-profit social enterprise; "Songhaven is committed to bringing joy and authentic connection to people living with dementia through the power of professional music-making in a relaxed and shame-free setting."
nal).
YOUR HOST IS GITA
Hi, my name is Gita, which means song. My interests in the arts developed in adult life as it wasn't part of my upbringing in Mauritius. First experience was opera Carmen, school visit as we were studying the book in French class.
My interest ranges from fine arts to creative arts, dance, music, sculpture, instillations, exhibitions etc.
I ve benefitted from meetup events and now its time to give back. The events I'm listing are those I would go to anyway, hence donating fees to Songhaven. I
I look forward to making new friends as well as maybe reconnecting with some existing ones.
---
PAYMENT
Please pay via More Human here:https://events.more-human.co.uk/checkout/1642178868975x799530423440900100
Here, you'll also be able to donate to the community and pay securely by card.
To let others know you are coming, and to get Meetup notifications about this event, make sure you RSVP here on Meetup too. However, please note that Meetup will be unaware of your payment and may mark your RSVP as "unpaid". You can safely ignore this!
---
MORE EVENTS & MEMBERSHIP
Find more events with 45+ Not Grumpy by clicking here: https://events.more-human.co.uk/whatson2/1607967593424x408111320777656600
And sign up as a full 45+ Not Grumpy member by clicking here: https://www.45plusnotgrumpy.com/sign-up-for-free
| | |
| --- | --- |
| Event Date | Fri 28-01-2022 10:45 am |
| Event End Date | Fri 28-01-2022 1:45 pm |
| Capacity | 12 |
| Registered | 0 |
| Individual Price | £4.00 |
| Hosted By | Anne Galloway |
| Members Restrictions | Open To All Members |
| Meeting Place Location | Science Museum |
| Categories | DAY EVENTS, Culture |