Stretch and strengthen workout - online class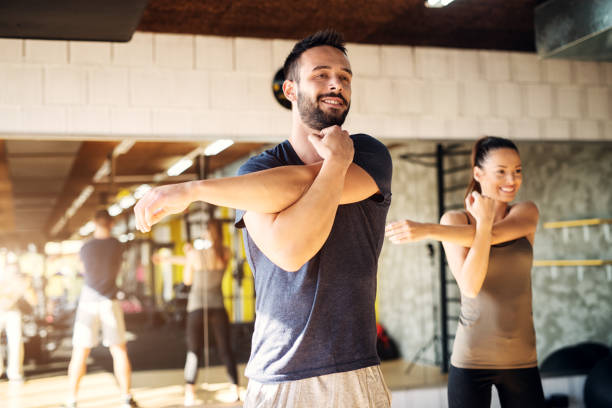 Please PAY HERE to get the ZOOM LINK: https://events.more-human.co.uk/checkout/1656073113448x627809394787614700
A WORKOUT ON THE FLOOR, SITTING AND STANDING FOR MEN AND WOMEN
---
DESCRIPTION
A 50 minute morning class designed to stretch and strengthen muscles, increase flexibility and provide a perfect start to the day. Ideal for men and women and all levels of experience and fitness.
We will do floor work so a mat or something comfortable to lie on will be needed. No other equipment is necessary.
This will be a regular class but will be 'pay as you attend' - no long term commitment required.
YOUR HOST IS CAROL NAYLOR
Hello!
I am Carol and very much looking forward to being involved with More Human and 45+ Not Grumpy.
Primarily, I will be running classes for dance exercise including zumba, fitsteps (which is based on latin and ballroom dance - sort of like 'strictly' but in the form of a class and without the need for a partner) and anything else that you want me to do! I can always dig out my cowboy boots if anyone fancies a bit of line dancing :-)
I have been involved in dance for many, many years and after a break from teaching, I have decided to return to my passion.
I look forward to meeting you all in my classes and many of the other fabulous events on offer.
---
PAYMENT & ACCESSING THE ZOOM LINK
To get the Zoom link, please pay via More Human here: https://events.more-human.co.uk/checkout/1656073113448x627809394787614700
Here, you'll also be able to donate to the community, pay securely by card and/or redeem a gold member discount.
---
MORE EVENTS & MEMBERSHIP
Find more events with 45+ Not Grumpy by clicking here: https://events.more-human.co.uk/whatson2/1607967593424x408111320777656600
| | |
| --- | --- |
| Event Date | Wed 29-06-2022 8:00 am |
| Event End Date | Wed 29-06-2022 9:00 am |
| Capacity | 10 |
| Registered | 0 |
| Individual Price | £6.00 |
| Hosted By | Anne Galloway |
| Members Restrictions | Open To All Members |
| Categories | DAY EVENTS, Culture, Music |