A VIrtual Wine Bar Event with Lits - Rosé all day, every day?!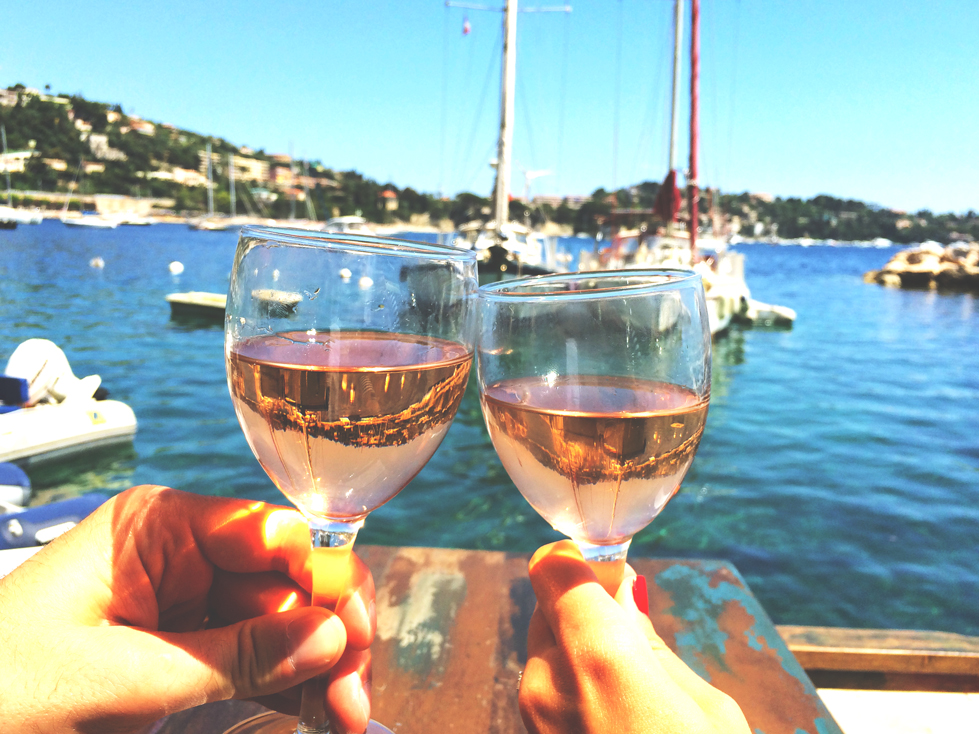 DETAILS:
From a frivolous tipple for ladies to fun and fashionable for all, it is now said: "A lot of people drink rosé wine more as a state of mind than anything else." Let's take a look at when, why and how this current rosé craze began?
WHAT IS THE VIRTUAL WINE BAR?
A virtual space to have a chat with other Not Grumpies about the particular topic and to share our experiences, preferences & adventures.
Please don't forget to grab a glass before you join!
Join Zoom Meeting
https://zoom.us/j/95136445284?pwd=WSs4N2dZMHpNMGFXekxxeGIvRkx3Zz09

HOW MUCH DOES IT COST? £5.50
For those who do not like Paypal, please make sure you are a member of our own site www.45plusnotgrumpy.com which is NOT a part of Meetup so you have to register anew.
Here you can join every event (that is on Meetup) and chose to pay by credit card as well as bank transfer as well.
The zoom ID is on the site - you click straight through on the zoom button.
Any problems, email Anne. This email address is being protected from spambots. You need JavaScript enabled to view it.

HOW WILL IT WORK?
Your Zoom host will admit you into the main room, where we can have a quick chat whilst we wait for late arrivals.
At 6:40pm, Lits will begin his introduction, lasting approximately 30 minutes. All attendees will be muted.

At the end of the introduction, there will be an opportunity to discuss the talk with Lits and everyone else, ask questions and socialise. Attendees will be unmuted to do so.

A few minutes before the end, the host will bring everyone together and mute everyone again for closing announcements, questions and/or suggestions.

WHEN SHOULD I JOIN?
Please join as promptly as possible in order to hear Lits's introduction. However, latecomers are still welcome and will be added to a table.

HOW TO JOIN BY COMPUTER:
1. Prepare for the event using our Participant Guide: https://bit.ly/ZoomParticipantGuide

2. Once setup, click this link to join: https://us02web.zoom.us/j/85083633844

3. When you join, you'll be placed in a Waiting Room and will need to wait for the host to admit you.

HOW DO I LEAVE?
You can leave whenever you like by clicking "Leave Meeting".

If you have any problems, let us know. We are here to help.
Email Anne at This email address is being protected from spambots. You need JavaScript enabled to view it.
http://www.45plusnotgrumpy.com

Lits
This email address is being protected from spambots. You need JavaScript enabled to view it.
07710 217902
| | |
| --- | --- |
| Event Date | Fri 18-09-2020 6:30 pm |
| Event End Date | Fri 18-09-2020 7:30 pm |
| Capacity | Unlimited |
| Registered | 0 |
| Individual Price | £5.50 |
| Hosted By | Lits Philippou |
| Members Restrictions | Open To All Members |
| Categories | DAY EVENTS |