Kosher London with Laurence 29-11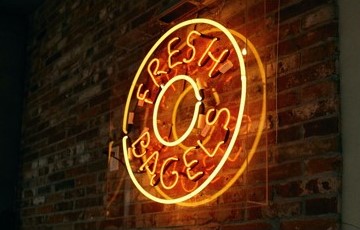 Please PAY HERE to get the ZOOM LINK: https://events.more-human.co.uk/detail/kosher-london-with-laurence-29-11-1605638339861x128638427143340030
PEOPLE AND PLACES THAT LEFT THEIR MARK ON THE JEWISH EAST END.

---

DESCRIPTION

DON'T BE FOOLED BY THE PHOTO; THIS IS NOT ABOUT FOOD (well there is a bit about food!). This is a walking tour presented as a talk about the history of the Jewish people in England with particular reference to those of the Jewish East End. I will show you one of the oldest synagogues in Europe, a beautiful soup kitchen and a sculpture that should melt your heart ............and much else!

WHO IS IT FOR?

I think this will appeal to most people but in particular those with an interest in London history.

YOUR HOST IS LAURENCE SUMMERS

Laurence Summers is a Blue Badge guide and has been guiding tours since 2004, when he began working for one of London's major open top bus companies, before graduating to tours all over the UK.

WHAT YOU NEED TO BRING

Nothing needed - just bring yourself!

PARTICIPATION

Please turn on your audio and video when you arrive, just to say hello so we know who you are. Then if you would prefer to turn your video off after that, please feel free to do so.

There will be time for Q&A afterward but it is completely optional - just listen if you like!

---

WE RELY ON YOUR GENEROUS SUPPORT TO RUN THESE EVENTS

This is a pay-what-you-want event. Per ticket, the minimum price is £6.00 if you are a guest and £6.00 if you are a a Gold Member, but we suggest a price of £8.00, in line with this event's market value. Please contribute what you can.

Your support helps us compensate our amazing leaders for their time, cover running costs and continue to play our role in the community.

PAYMENT & ACCESSING THE ZOOM LINK

To get the Zoom link, please pay via More Human here:
https://events.more-human.co.uk/detail/kosher-london-with-laurence-29-11-1605638339861x128638427143340030

Here, you'll also be able to donate to the community, pay securely by card and/or redeem a gold member discount.
| | |
| --- | --- |
| Event Date | Sun 29-11-2020 7:00 pm |
| Event End Date | Sun 29-11-2020 8:00 pm |
| Registration Start Date | Tue 17-11-2020 |
| Capacity | 15 |
| Registered | 0 |
| Cut off date | Sun 29-11-2020 7:45 pm |
| Individual Price | £6.00 |
| Hosted By | Mel Nurse |
| Members Restrictions | Open To All Members |
| Categories | DAY EVENTS |