Gentle Flow plus Yoga Nidra 25-11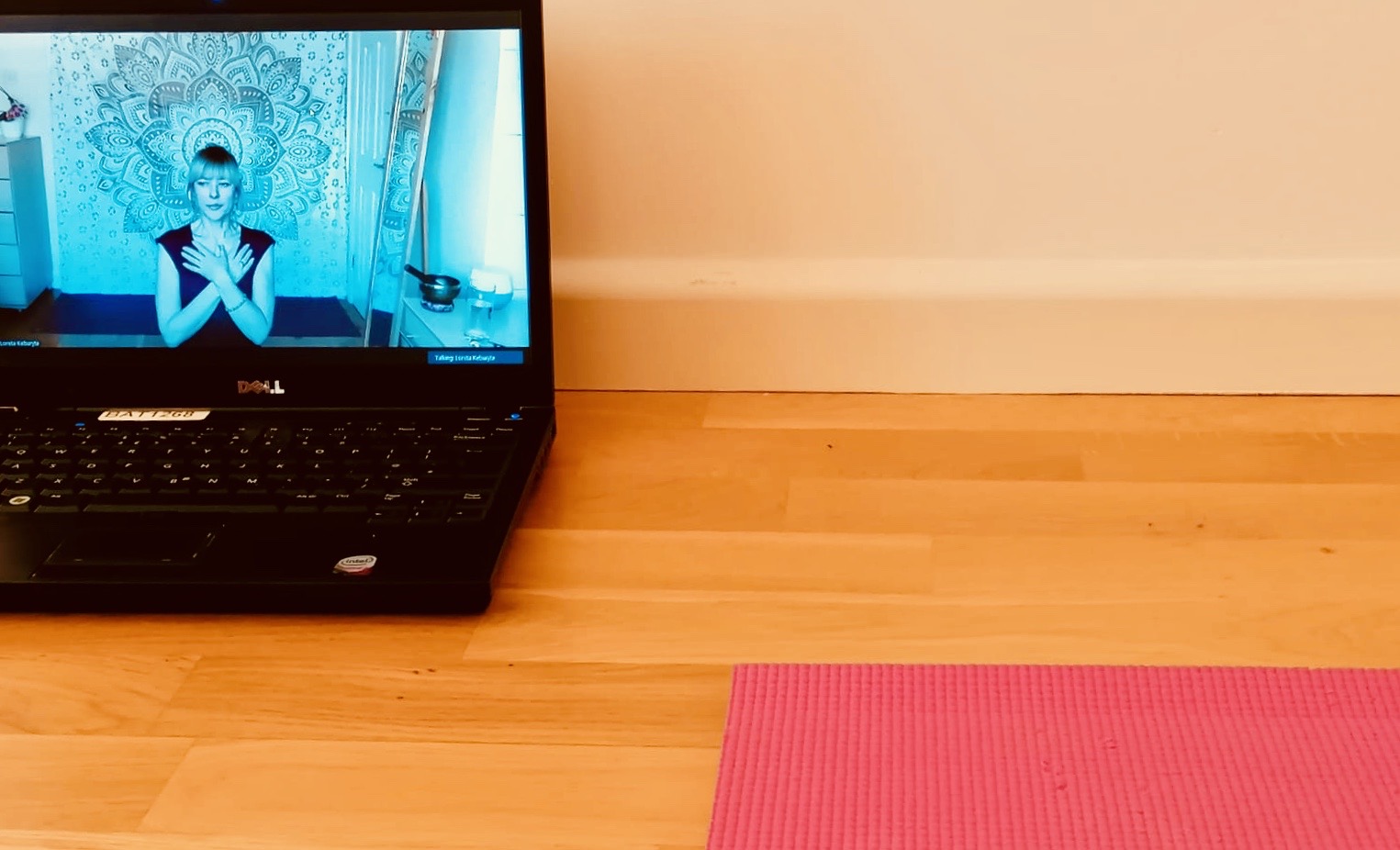 Please PAY HERE to get the ZOOM LINK: https://events.more-human.co.uk/detail/gentle-flow-plus-yoga-nidra-25-11-1605956073733x133382689550499840

END THE DAY WITH A RELAXING YOGA SEQUENCE IN THE COMFORT OF YOUR OWN HOME.
Please ignore the Register button below.
---

DESCRIPTION

Gentle Flow followed by Yoga Nidra

A well rounded yoga sequence will restore shoulders and back area, help to strengthen and stretch muscles, to open through the chest and hips, to improve posture and concentration. Guided Pranayama (breathing techniques) soothes and tones nerves, enhances lungs capacity. A long guided relaxation (Yoga Nidra) in the end.

At 6:30pm, Loreta will begin her introduction ahead of the session

WHO IS IT FOR?

All abilities welcome

YOUR HOST IS LORETA KEBURYTE

My holistic approach embraces teaching and practising yoga and holistic therapies. I had significant periods of training and gained 500hr Independent Yoga Teacher's Certification. I teach a well rounded balanced flow of asanas (yoga postures) linked by the breath and emphasised by awareness and mindfulness.

My classes are based on traditional Hatha yoga and cover both Yang (dynamic, active) and Yin (passive, receptive, still) energies for balance, harmony and general wellbeing. I am a teacher for Isle of Dogs and Canary Wharf area but also I travel to teach across London and in Europe. (At the current situation I teach locally and through zoom.)
My yoga philosophy is: "The success of yoga does not lie in the ability to perform postures but in how it positively changes the way we live our life and our relationships." TKV Desikachar

Visit my website to read more about my classes, teaching style, credentials and experience: https://www.yogawithloreta.com/

WHAT YOU NEED TO BRING

A yoga or exercise mat is recommended, as is comfortable clothing. Please have a blanket or two and some little cushions for final relaxation. Feel free to set up your room (perhaps a natural candle or an oil diffuser) and play some relaxing music if you have another device.

PARTICIPATION

Please turn on your audio and video when you arrive, just to say hello so we know who you are. Then if you would prefer to turn your video off after that, please feel free to do so.

---

WE RELY ON YOUR GENEROUS SUPPORT TO RUN THESE EVENTS

This is a pay-what-you-want event. Per ticket, the minimum price is £5.00 if you are a guest and £4.00 if you are a a Gold Member, but we suggest a price of £7.00, in line with this event's market value. Please contribute what you can.

Your support helps us compensate our amazing leaders for their time, cover running costs and continue to play our role in the community.

PAYMENT & ACCESSING THE ZOOM LINK

To get the Zoom link, please pay via More Human here:
https://events.more-human.co.uk/detail/gentle-flow-plus-yoga-nidra-25-11-1605956073733x133382689550499840

Here, you'll also be able to donate to the community, pay securely by card and/or redeem a gold member discount.
| | |
| --- | --- |
| Event Date | Wed 25-11-2020 6:30 pm |
| Event End Date | Wed 25-11-2020 7:30 pm |
| Registration Start Date | Sat 21-11-2020 |
| Capacity | 12 |
| Registered | 0 |
| Cut off date | Wed 25-11-2020 11:00 pm |
| Individual Price | £5.00 |
| Hosted By | Mel Nurse |
| Members Restrictions | Open To All Members |
| Categories | DAY EVENTS,Relaxing |