Fun beginner's Zumba class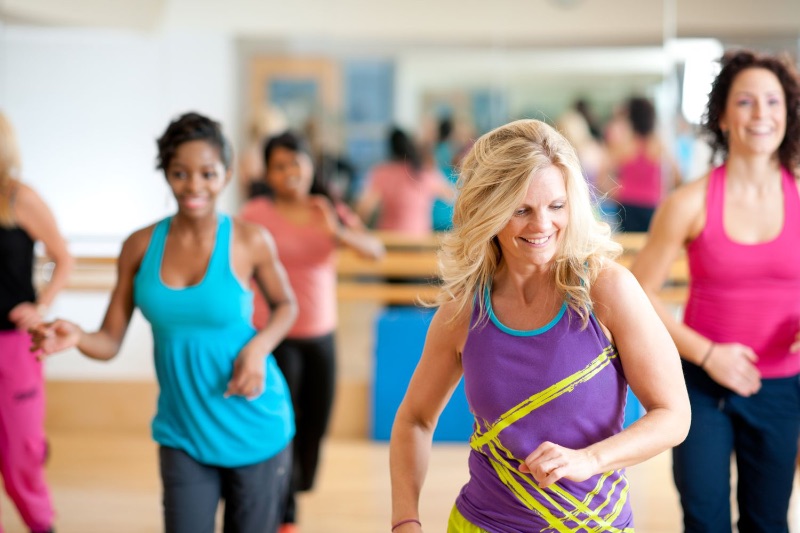 Please PAY HERE to get the ZOOM LINK: https://events.more-human.co.uk/detail2/1611242258985x178756210704777200?checkout=true
SOME COMFORTABLE CLOTHS AND LET'S CREATE SOME GOOD VIBES.
---
DESCRIPTION
Whether you're into dancing, salsa, latin dance - you'll love this casual beginners Zumba class and social time. Join us each week for a friendly chat while keeping yourself active and full of energy plus socialise with other members of the group!
WHO IS IT FOR?
All ages and abilities welcome. No previous experience required!
Benefits of Dance-Based Exercise:
* It's fun. The more you enjoy your exercise routine, the more likely you are to stick with it.
* Great for weight loss.
* Tones your entire body.
* Boosts your heart health and immune system.
* Helps you de-stress.
* Improves coordination.
* Makes you happy.
WHAT TO BRING
Bring along a bottle of water and dress comfortably (sports wear).
PARTICIPATION
Please turn on your audio and video when you arrive, just to say hello so we know who you are. Then if you would prefer to turn your video off after that, please feel free to do so.
Photo credit verywellheath.com
YOUR HOST IS ZLATINA
I love travelling, meeting new people and discovering ancient cultures. Leading events and tours for the community brings me an enormous amount of personal satisfaction and introduces me to inspiring new stories.
---
WE RELY ON YOUR GENEROUS SUPPORT TO RUN THESE EVENTS
This is a pay-what-you-want event. Per ticket, the minimum price is £5.00, but we suggest a price of £8.00, in line with this event's market value. Please contribute what you can.
Your support helps us compensate our amazing leaders for their time, cover running costs and continue to play our role in the community.
PAYMENT & ACCESSING THE ZOOM LINK
To get the Zoom link, please pay via More Human here: https://events.more-human.co.uk/detail2/1611242258985x178756210704777200?checkout=true
Here, you'll also be able to donate to the community, pay securely by card and/or redeem a gold member discount.
---
MORE EVENTS & MEMBERSHIP
Find more events with 45+ Not Grumpy by clicking here: https://events.more-human.co.uk/whatson2/1607967593424x408111320777656600
| | |
| --- | --- |
| Event Date | Tue 26-01-2021 8:30 am |
| Event End Date | Tue 26-01-2021 9:30 am |
| Registration Start Date | Fri 22-01-2021 |
| Capacity | 12 |
| Registered | 0 |
| Cut off date | Tue 26-01-2021 9:30 am |
| Individual Price | £5.00 |
| Hosted By | Duncan Lindsey |
| Members Restrictions | Open To All Members |
| Categories | DAY EVENTS, Social |