Who do you think you are........enjoying a 45+ Not Grumpy event with?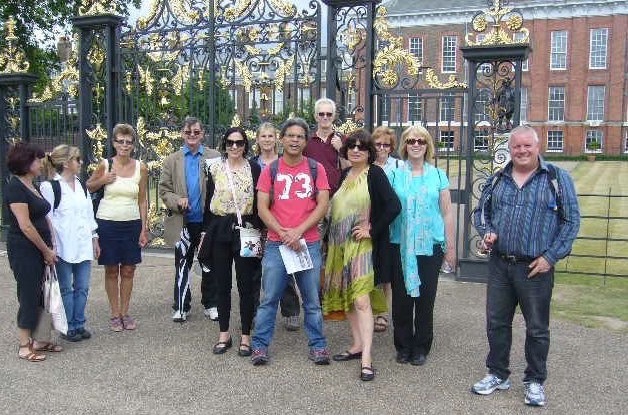 Please PAY HERE to get the ZOOM LINK: https://events.more-human.co.uk/detail2/1612273637965x977262854855983100?checkout=true
GET TO KNOW YOUR FUTURE 45+ NOT GRUMPY FRIENDS!
---
DESCRIPTION
WHO DO YOU THINK YOU ARE … ENJOYING THE EVENT WITH?
Have you looked around at the other 45+ Not Grumpies in your group and wondered who they are, what they've done in their lives, what they are interested in?
We are such an positive,diverse and exciting group of people, I thought it would be interesting to get to know 'who you may be next to' at your next event!
I am going to host a series of entertaining interviews with you and 'talk to 45+ Not Grumpy members and hosts'
Let me know if you'd like to be interviewed please and join in…..
Perhaps on your next fun day out, you'll recognise and 'know' another member for an interesting chat.
We always keep our groups small for this reason, so that we do get the maximum chance to chat to others, make friends and enjoy the space and experience on offer.
We'll kick off with me interviewing one of our popular leaders and one of the members who joined 45+ Not Grumpy over 7 years ago.
All profits will go to Age UK specific projects to help those isolated and fearful and not able to get out and enjoy days out!
YOUR HOST IS DEE KAY
Dee is Founder of 45+ Not Grumpy.
"I have always loved organising events, bringing people together and generally enjoying what I have around me."
45+ Not Grumpy has something for everyone.
Dee loves sharing her passion for walking and leads days out as well as holidays in the UK.
Dee loves exploring and visiting local historical sites.
In her spare time, Dee will paint, play cards and try her hand at new things......which she will then share with you!
---
WE RELY ON YOUR GENEROUS SUPPORT TO RUN THESE EVENTS
This is a pay-what-you-want event. Per ticket, the minimum price is £5.00, but we suggest a price of £8.00, in line with this event's market value. Please contribute what you can.
Your support helps us compensate our amazing leaders for their time, cover running costs and continue to play our role in the community.
PAYMENT & ACCESSING THE ZOOM LINK
To get the Zoom link, please pay via More Human here: https://events.more-human.co.uk/detail2/1612273637965x977262854855983100?checkout=true
Here, you'll also be able to donate to the community, pay securely by card and/or redeem a gold member discount.
---
MORE EVENTS & MEMBERSHIP
Find more events with 45+ Not Grumpy by clicking here: https://events.more-human.co.uk/whatson2/1607967593424x408111320777656600
| | |
| --- | --- |
| Event Date | Tue 23-02-2021 7:00 pm |
| Event End Date | Tue 23-02-2021 8:00 pm |
| Registration Start Date | Tue 02-02-2021 3:00 pm |
| Capacity | Unlimited |
| Registered | 0 |
| Cut off date | Tue 23-02-2021 8:00 pm |
| Individual Price | £5.00 |
| Hosted By | Mel Nurse |
| Members Restrictions | Open To All Members |
| Categories | DAY EVENTS |