The Known and Unknown Story of Elvis Presley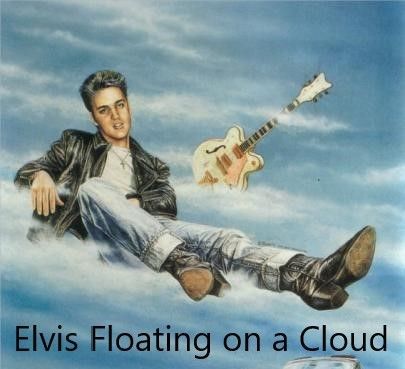 Please PAY HERE to get the ZOOM LINK: https://events.more-human.co.uk/detail2/1612449454270x512332185523453950?checkout=true
SECRETS OF THE KING!
---
DESCRIPTION
Please join 'Elvis Historian' Kevin on a live hosted zoom event about the rarely heard story and the curious personal life of the King Of Rock 'n' Roll Elvis Presley, also featuring Elvis' music, videos and still slides with an interactive chat before and after the event!
We have condensed Elvis Presley's 23 years of his amazing life into 90 minutes!!
But who was Elvis Presley?
Where did he come from?
Where did his name come from?
What about the man himself?
Before Elvis there was nothing – John Lennon​
Legendary Boxer Muhammed Ali​ -'Elvis was the sweetest, most humble and nicest man you'd want to know.'​
"When I first heard Elvis' voice I just knew that I wasn't going to work for anybody; and nobody was going to be my boss…Hearing him for the first time was like busting out of jail. The highlight of my career? That's easy, elvis recording one of my songs." Bob Dylan​
That Elvis, man, everything starts and ends with him. He wrote the book" ​Bruce Springsteen​
James Brown "I wasn't just a fan, I was his brother," ​
Beyonce: 'Elvis is iconic; a lot of performers today look to that for inspiration.'​
Britney Spears: 'I think Elvis is the sexiest man to ever walk the earth. I love him.​
He was the greatest who ever was, is or ever will be." Chuck Berry​
"Elvis Presley was the first and the best. He is my favourite of all time."​
Bill Clinton​
"I doubt very much if The Beatles would have happened if it was not for Elvis."​
Paul McCartney​
"No-one, but no-one, is his equal, or ever will be. He was, and is supreme." Mick Jagger​
"Very Incredible, one of the most enduring icons, the true King of Rock 'n' Roll, let me tell you, he was something special" President Trump
Link to follow
YOUR HOST IS KEVIN CLAY
Hi my name is Kevin, I love music, history, leading tours and meeting new people and socialising
---
WE RELY ON YOUR GENEROUS SUPPORT TO RUN THESE EVENTS
This is a pay-what-you-want event. Per ticket, the minimum price is £4.50, but we suggest a price of £7.50, in line with this event's market value. Please contribute what you can.
Your support helps us compensate our amazing leaders for their time, cover running costs and continue to play our role in the community.
PAYMENT & ACCESSING THE ZOOM LINK
To get the Zoom link, please pay via More Human here: https://events.more-human.co.uk/detail2/1612449454270x512332185523453950?checkout=true
Here, you'll also be able to donate to the community, pay securely by card and/or redeem a gold member discount.
---
MORE EVENTS & MEMBERSHIP
Find more events with 45+ Not Grumpy by clicking here: https://events.more-human.co.uk/whatson2/1607967593424x408111320777656600
| | |
| --- | --- |
| Event Date | Wed 24-02-2021 8:00 pm |
| Event End Date | Wed 24-02-2021 9:30 pm |
| Registration Start Date | Fri 05-02-2021 4:00 pm |
| Capacity | Unlimited |
| Registered | 1 |
| Cut off date | Wed 24-02-2021 9:30 pm |
| Individual Price | £4.50 |
| Hosted By | Mel Nurse |
| Members Restrictions | Open To All Members |
| Meeting Place Location | ZOOM |
| Categories | DAY EVENTS |
Venue Information - ZOOM