Scintillating Southwark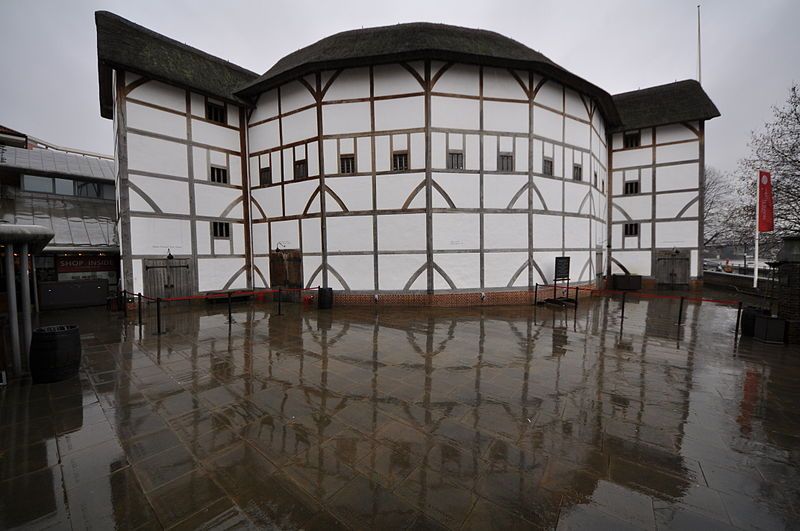 Please PAY HERE for discounted advanced booking price of £10: https://events.more-human.co.uk/detail2/1618214993077x172659220878983170?checkout=true
A WALKING TOUR THROUGH LONDON'S NEW HIP DISTRICT
---
DESCRIPTION
Photo : Wiki Commons
Guided walk £12 on the day or pay £10 in advance through More Human
Sometimes referred to as Shakespeare's playground, with its pubs and theatres, this area is used to be London's red-light district in the Medieval and Tudor periods. Much cleaned up today it's an area where modern glass construction sits alongside brick and stone edifices that remind us of its distant past. There's still pubs and theatres but i couldnt tell you anything about red lights............. you'll meet Shakespeare , Chaucer and Dickens on this one too - not literally, of course!
We are proud to say that 45+ Not Grumpy has been accepted by the English Tourist Board as Good to Go for 2020 and we are allowed to lead walks and events if we adhere to the Government Covid guidelines set out for groups like ours.
Walking for Health organised group walks are categorised as 'outdoor physical activity events'. These are exempt from the latest restrictions, as we have already met the protocols, and put extra measures in place to reduce the risks of COVID-19.
Anyone wishing to know more, please see our policy under Meetup Discussion or email Anne at This email address is being protected from spambots. You need JavaScript enabled to view it.
Guided walk £12 on the day or pay £10 in advance through More Human
Leader - Laurence 07889 298573
YOUR HOST IS LAURENCE SUMMERS
Laurence Summers is a Blue Badge guide and has been guiding tours since 2004, when he began working for one of London's major open top bus companies, which sparked his interest in London's rich history. Since then he has led groups of all sizes, ages and and cultures all over London and the UK.
---
WE RELY ON YOUR GENEROUS SUPPORT TO RUN THESE EVENTS
This is a pay-what-you-want event. Per ticket, the minimum price is £10.00, but we suggest a price of £14.00, in line with this event's market value. Please contribute what you can.
Your support helps us compensate our amazing leaders for their time, cover running costs and continue to play our role in the community.
PAYMENT
For the advanced booking price of £10, please pay via More Human here: https://events.more-human.co.uk/detail2/1618214993077x172659220878983170?checkout=true
Here, you'll also be able to donate to the community, pay securely by card and/or redeem a gold member discount.
---
MORE EVENTS & MEMBERSHIP
Find more events with 45+ Not Grumpy by clicking here: https://events.more-human.co.uk/whatson2/1607967593424x408111320777656600
| | |
| --- | --- |
| Event Date | Tue 01-06-2021 11:00 am |
| Event End Date | Tue 01-06-2021 1:00 pm |
| Registration Start Date | Wed 21-04-2021 8:30 am |
| Capacity | Unlimited |
| Registered | 0 |
| Cut off date | Tue 01-06-2021 1:00 pm |
| Individual Price | £12.00 |
| Hosted By | Mel Nurse |
| Members Restrictions | Open To All Members |
| Categories | DAY EVENTS |