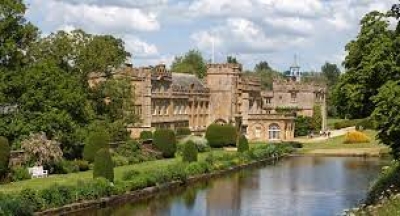 4 DAYS SOMERSET - GET AWAY DURING THE FEBRUARY DARK DAYS…..YOGA TWICE DAILY, SOMERSET COUNTRY WALKS, ART LESSONS, CLASSIC CARS, MASSAGE AND MORE…STAY IN AN ANCIENT MILL IN A BEAUTIFUL DOUBLE ENSUITE ROOM, SGL OCCUPANCY.
ALL DIETARY REQUIREMENTS AVAILABLE..
LOCAL WALKS, EXPLORATION WITH DEE - group founder
YOGA WITH CARMINA who says "I have two styles, a Korean called Body & Brain and a branch of Hatha called Anusara.
I mix both, the Korean has helped me to feel my body more and Anusara has helped me to align my body better in the postures.
The result has been (for me and from what my students tell me) a better understanding and focus on the body to stay connected in the moment, feeling the body and the breath constantly, to bring the mind and connect it with the body giving a space for peace and quiet."
ART LESSONS WITH RACHEL - local professional artist and teacher
CLASSIC CAR FUN WITH ROGER - over 88 cars
EVENING FUN WITH ANNE - experienced quiz master
£557 PER PERSON IN YOUR OWN ROOM - DEPOSIT £50