Join Gita at the Tate Britain to experience Hogart and Social Change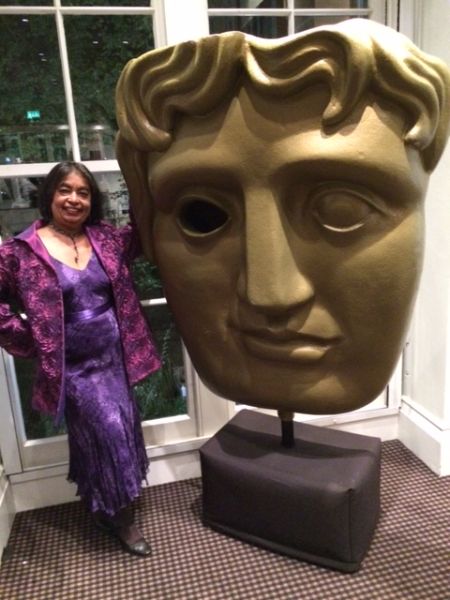 NOT ONLY A CARTOONIST
---
DESCRIPTION
Discover Hogarth and his European contemporaries' vivid vision of the changing 18th century
European society and culture changed dramatically in the mid-18th century. This was an age of opportunity and change, enlightenment and innovation, but also materialism, exploitation and injustice. In an affluent, cosmopolitan Europe, the seeds of modern empire, revolution and global war were being sown.
In Britain, William Hogarth became famous for paintings and prints that captured the new modern experience with energy, wit and humanity. But he was not alone. Across Europe, artists were creating vivid images of contemporary life and social commentary. The rich and the poor, the immoral and self-deluding, the selfish and the selfless, were made characters in pictorial stories that caught people's imaginations and took art in novel directions.
For the first time, this exhibition will bring together Hogarth's greatest works with those of his peers across the continent – including Francesco Guardi in Venice, Chardin in Paris and Cornelis Troost in Amsterdam – to suggest the cross currents, parallels and sympathies that crossed borders.
Tate Members free, standard ticket £18, Art Fund members £9.
Book ticket NOW for 11.30 entry, we will have a light lunch in cafe or nearby pub afterwards(optional).
Fees (less meetup admin) will go to Songhaven ,a Community Interest Company,not-for-profit social enterprise; "Songhaven is committed to bringing joy and authentic connection to people living with dementia through the power of professional music-making in a relaxed and shame-free setting."
nal).
YOUR HOST IS GITA
Hi, my name is Gita, which means song. My interests in the arts developed in adult life as it wasn't part of my upbringing in Mauritius. First experience was opera Carmen, school visit as we were studying the book in French class.
My interest ranges from fine arts to creative arts, dance, music, sculpture, instillations, exhibitions etc.
I ve benefitted from meetup events and now its time to give back. The events I'm listing are those I would go to anyway, hence donating fees to Songhaven. I
I look forward to making new friends as well as maybe reconnecting with some existing ones.
---
PAYMENT & ACCESSING THE ZOOM LINK
To get the Zoom link, please pay via More Human here: https://events.more-human.co.uk/checkout/1635178115242x459341471981502460
Here, you'll also be able to donate to the community, pay securely by card and/or redeem a gold member discount.
---
MORE EVENTS & MEMBERSHIP
Find more events with 45+ Not Grumpy by clicking here: https://events.more-human.co.uk/whatson2/1607967593424x408111320777656600
| | |
| --- | --- |
| Event Date | Wed 08-12-2021 11:30 am |
| Event End Date | Wed 08-12-2021 1:30 pm |
| Capacity | 10 |
| Registered | 0 |
| Individual Price | £4.00 |
| Hosted By | Anne Galloway |
| Members Restrictions | Open To All Members |
| Meeting Place Location | TATE BRITAIN |
| Categories | DAY EVENTS, Art , Culture |