NEW! London Reborn! The Wonder of Wapping - tour with Blue Badge guide Laurence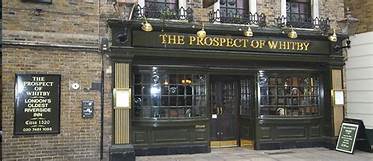 Meet 11-11.15am @ Citizen M Hotel, 40 Trinity Square EC3 - closest tube Tower Hill
Fee £10
Take a stroll with me through a neighbourhood where the word regeneration has clearly taken stock and yet, for all its gentrification, you can still hear the echoes and feel the ghosts of London past.
Police and thieves, boxers, gangsters, Execution Dock, a battle of words, a few celebs and some of London's most famous pubs. This is as much typical London as anywhere you'd care to mention .
At one time notorious, dangerous and definitely edgy , today it has a relaxed and tranquil feel to it , though the history is still there ....you can feel it in your bones!
We'll wander through these well-trodden streets and hear stories of pirates, corrupt judges, ne'er do wells, abolitionists, artists and an actor...or two!
All this and the setting for an iconic 1960s film.........
Host Laurence 07889 298573