NEW! GLORIOUS GREENWICH walking tour with qualified guide Laurence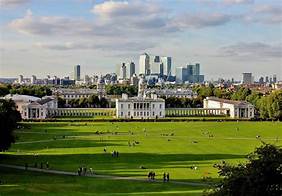 Meet Cutty Sark station - 11-11.15am - plenty of cafes nearby for those early birds!
Fee Only £10!
This is practically the history of London in one shot!
Beautiful , breath-taking and, at times, brutal, Greenwich - the green village - has played host to several of history's most fascinating events
The birthplace of Henry V111, Elizabeth 1 and Mary 1; the execution of a Christian martyr; the world's fastest tea clipper (once upon a time); the man who discovered the potato - or did he? - and laid down his cloak so Elizabeth 1 could step over a puddle; a gorgeous chapel; one of Dickens' favourite pubs; a quirky museum; several naval heroes and...what else? Oh yes, that Observatory up on a hill.
Host Laurence 07889 298573