STOKE NEWINGTON TO STAMFORD HILL.......Guided walking tour with Barrie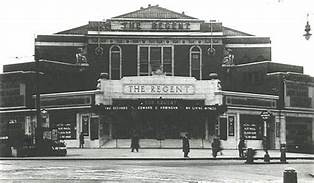 Travel back in time to the birth of the swinging sixties
with some personal stories from Barrie's youth
From: STOKE NEWINGTON TO STAMFORD HILL
This walk has been 60 years in the making. On this tour, we journey from Stoke Newington up to Stamford Hill looking at both areas as they are today but also taking you back to the early sixties when London was on the verge of becoming the world centre of youth culture and fashion.
We are going to do this by tracing the early years of one of the greatest pop singers of the seventies and how he was part of a group of teenagers who revolutionised fashion and how 'the boys from the hill' became the first mods. Visiting the sites of places where these kids met, talked about music and clothes and and in doing so set the future in motion We talk about how both areas have changed so much in recent decades yet much of the past lives on if you know where to look
Throw into the mix a story that might have come from Memphis rather than Stamford Hill as well as some personal memories we have a tour that will be more than interesting for all age groups.
The cost is £10 cash on the day and we will, as usual, have some iconic photos to show that will enhance the walk experience even more!
Please contact Barrie on 07860 911393 by phone or text
for further queries.