KINGS ROAD ~Guided walking tour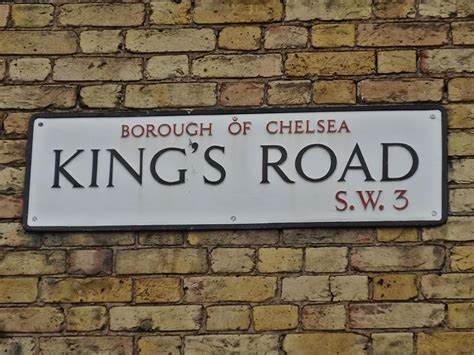 Another music and social history tour led by Barrie
Back in the day Kings road was the centre of the world
KINGS ROAD CHELSEA..... Twenty five years of cool
Mini-skirts, punks and Rolling Stones
Barrie your guide, was a teenager when King's Road was 'king' so he has personal memories of what it was like to have been there back in the day.
The story of the King's Road is how a tranquil area outside the centre of London, populated by stockbrokers and bankers, and writers and poets was completely transformed by London's youth culture during a crazy quarter of a century starting around 1955 and how it wasn't until the 1980's that Chelsea began to return to being the area it once was.
For our King's Road walk, Barrie will lead you down this iconic street, floating from one decade to another as you pass by the sites of the important boutiques, restaurants, clubs and drinking places.
He will tell you about the famous song that emerged from a King's Road coffee bar to become a 1950's classic and which iconic jazz and blues singer made her one appearance in England on the King's Road. He'll also tell you where the expression 'cruising the King's Road' started and much, much more.
The tour which will last about 2 hrs 15 min and costs £10 cash on the day, will be enhanced by music and classic photos from those days.
Contact Barrie on 07860 911393 or by e.mail at This email address is being protected from spambots. You need JavaScript enabled to view it. with any queries.
| | |
| --- | --- |
| Event Date | Sun 25-09-2022 2:00 pm |
| Event End Date | Sun 25-09-2022 4:30 pm |
| Capacity | 25 |
| Registered | 0 |
| Individual Price | £10.00 |
| Hosted By | Anne Galloway |
| Members Restrictions | Open To All Members |
| Meeting Place Location | Sloane Square |
| Categories | DAY EVENTS, Culture, Talk, Walk |