2 days, Traditional BURN'S NIGHT w Scots Guard piper in 4* Spa hotel, Surrey -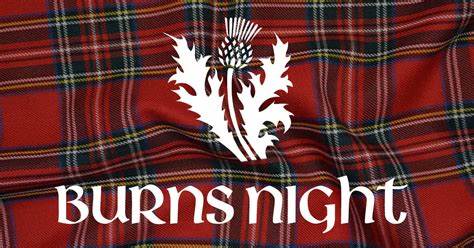 BURNS NIGHT - 2 days in Haselmere in Lythe Hill SPA 4 * hotel
Friday 27th - Saturday 28th January .....extra day possible.
Day 1 - Friday 27th January
14.30 - 17.30 Arrive at Haselere station - lift to the Lythe Hill hotel
Rooms are available after 15.00, so if anyone wants to arrive earlier, I can pick you up from the station and you can enjoy the Spa facilities before the evening festivities...EMAIL ME YOUR RSVP so that I can keep in touch re transfers etc.
Free afternoon to use the Spa and relax (If you would like a treatment, book soonest as limited spaces)
18.15 . Meet for pre-drinks social and get to know each other before the Burn's Night Extravaganza
BURNS NIGHT CELEBRATIONS
18.45 to 19.15 - Piper plays as guests arrive and gather
19.25 - Piper plays Dinner Call for guests to stand by their seats
19.30 - Top Table piped in
Selkirk Grace followed by first course, usually Cock a Leekie soup
After soup is cleared, the Haggis Party is lead in by the piper and they march round the room to end up at specific point which would normally be a separate table adorned with three small glasses of whisky
The piper stands to one side while the Head Chef lays the Haggis down and then stands on the other side of the table while the person addressing the haggis takes centre stage to do his bit
After addressing the Haggis he gives the piper and Chef their drams and all in the room raise their glasses for the Gaelic Toast 'Slainte Mhas'
Phonetically - Slanshay Var
The piper then strikes up, the chef picks up the dead haggis and they then march back to the kitchen for its dissection
At suitable points during the evening perhaps a bagpipe tune or two and also one or two more of Burns Poems
Address to the Ladies - given by one of the gentlemen guests
Address to the Gentlemen - given by one of the lady guests
After the final set of bagpipe tunes the piper marches to the Guest of Honour to a receive a quaich of (faux) whisky. Piper pulls in his feet, salutes, receives the quaich with thanks, raises it and gives "Here's Health to the King" in gaelic "Deoch Slainte D'on Righ" Piper returns the Quaich and marches out of the room.
Just before he reaches the door, the senior officer says (in this case) "Goodnight Pipe Major" who then replies "Goodnight Sir"
Day 2 - Saturday 28th January
After a cooked breakfast, leave for a lovely 6 mile walk -
Lunch together in Haselmere local pub
16.00 onwards…..transport to station for a lift back to London
Price per person £219
Deposit non refundable (unless the holiday does not take place) £50
Balance £169 by 10th January please
Includes:
Accommodation in a double room with single occupancy and ensuite bathroom (shower and bath)
Hotel Spa facilities: Pool, sauna, steam room, gym
Burn's Night Celebrations with extensive supper…
Cooked breakfast
2 days walks with leader Dee
Station transfers
Dee: 07976 069922
PLEASE EMAIL ME SHOULD YOU WISH TO COME This email address is being protected from spambots. You need JavaScript enabled to view it.
3 days, 2 nights:
It is possible to add on an extra night and walk on Sunday, returning after a roast lunch from Haselmere station.
Sunday 29th
After breakfast, we'll head off for another beautiful walk up in the hills
Let me know if this would be of interest to you??